How To Make Custom Embroidered Item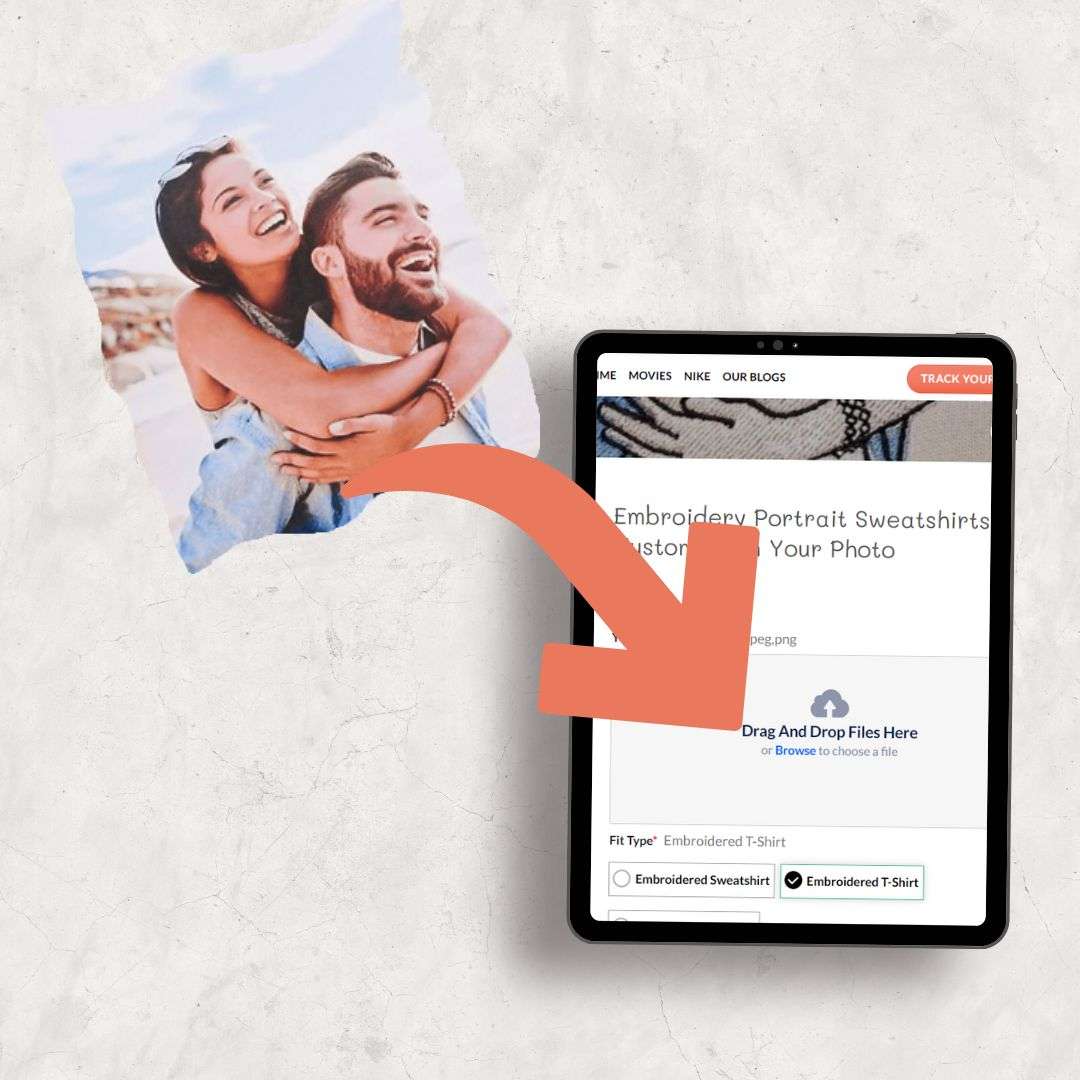 Order with Uploading Your Image
When placing your order, click on the " Browse" and upload your desired image file to ensure that your custom design is included in your order
Pack the Embroidered Item
Great! Your custom embroidered order is now ready to be delivered to you.
Really cute!!My daughter loved it.
The sweater is super cute and comfy! It's not too thick, but it still feels high quality, and the embroidery is perfect! There was an issue with the sizing of my order and the seller was super kind and gave me all my options which was great!
I LOVE my sweatshirts! They were were exactly what I wanted, they're good quality, and the customer service was superb. Highly recommended!!!
Really fast delivery, high quality and exactly as I pictured it. The sweater and thread matched that of the picture. Awesome gift for yourself or your partner 👍🏼
Item matched every description I wrote for my sweatshirt. I asked for the heart to be red so it didn't come out black with our initials on the sleeve and they did just that! It's very comfortable as well and hoodie fits us both very well, they're so cuteeeeee!!💞💞💞
LOVE this t-shirt SOOOOO much. Cannot say enough GOOD things about them. LOVE the Hoodie - super soft! Fit is roomy.
Cute AF!! I bought it for my boyfriend for valentine's day and he loves it. I ordered a Large but needed an XL and the seller helped me with no issue! Thanks a honey bunches of oats!!!
I love how it looks, it looks just like the pic, material es pretty nice! It is not even for me and I wanna keep it now lmao. 10/10. Would recommend!!!
Crewnecks arrived on time and Seller communicated great. I will definitely buy more of these crewnecks.
Plus they are a great price and worth it!!! Highly recommended.
Omg I love this item the quality is outstanding was actually as described, and it passed my exceptions, I will be back for more and more lol loving this product so much!!!
Bought for me and my boyfriend and this is our first couple matching. Really happy because he loved it.
I couldn't be happier with my purchase!
I am super amazing with this Appa YIP. Stitching was very good, with no gaps. Sizing was accurate. I am very happy with the purchase and would buy from here again.
Amazing hoodie. Me and my boyfriend love it. The seller added all the things I asked for. Amazing customer service. I will definitely order again! Thank you so much!!!
This crew neck is one of the cutest things ever! The emblem and the stitching is so precise and it looks just like Yor! I'm in love. The colors are beautiful. Shipping was awesome! Customer service was more than helpful and I couldn't be happier with my purchase!
If you're thinking about buying this hoodie… DO IT! I absolutely love it, I got a medium so it would be a little bigger on me and it fits perfect, I also originally ordered it in grey but after looking more I really wanted black, when I contacted the shop they immediately replied and fixed it for me♥️ thank y'all so much! My new favorite hoodie for sure
I loved it. Exact carving and embroidery is great. I will buy again.
It's absolutely amazing! By far one of the cutest sweatshirts i've ever bought. Yes, it takes a little while to ship but its most definitely worth it!!!
Absolutely over the moon with this sweatshirt! Embroidery is perfect and it's so cozy and fleecy inside. Bought this for my boyfriend for valentines day today and he absolutely loves it. I might repurchase one for myself!!
This is such a cute crewneck! Shipping was quicker than I expected, especially since I ordered during the holiday season.
Great material, fast delivery. 10/10, would recommend it!
Love, love, love this design! It stitched out beautifully!! The design matched the description perfectly! Karen